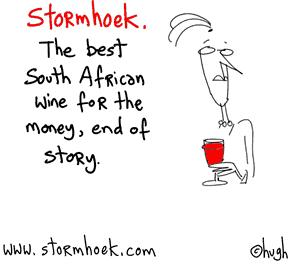 Je voulais en savoir plus sur la marque Stormhoek sponsor du blog de la London Wine Fair. Excellent article de Tom McNichol pour Business 2.0 publié en ligne sur CNNMoney.com.
J'en retiens cette formidable citation de Hugh MacLeod.
"A wine company shouldn't be like a country club, It should have the same attitude as a small Web startup"
C'est certes un peu rude en cette période euphorique d'ouverture des vendanges...mais quand on sait que c'est bien grâce à l'approche web 2.0 mise en oeuvre par Hugh MacLeod que Stormhoek (Winery Sud africaine) a vu ses ventes progresser de 50.000 à 300.000 caisses/an (perspective 1 million d'ici 3 ans)...ça vaut le coup d'y réfléchir
Trois mots clés à retenir de cette stratégie à classer dans la catégorie "marketing de combat" : blogging, viral marketing, et crowdsourcing...tout à fait en phase avec l'approche web pragmatique qui caractérise l'agence Vinternet.
Vos commentaires et retours d'expérience sont toujours les bienvenus